Table of Contents
der Tee (-s) | Tea
I quite like tea. My favourites are Earl Grey Cream, Lady Grey, and Countess Grey. I typically acquire my tea from Bon Thé Place in Guelph, Ontario: teasoftheworld.ca.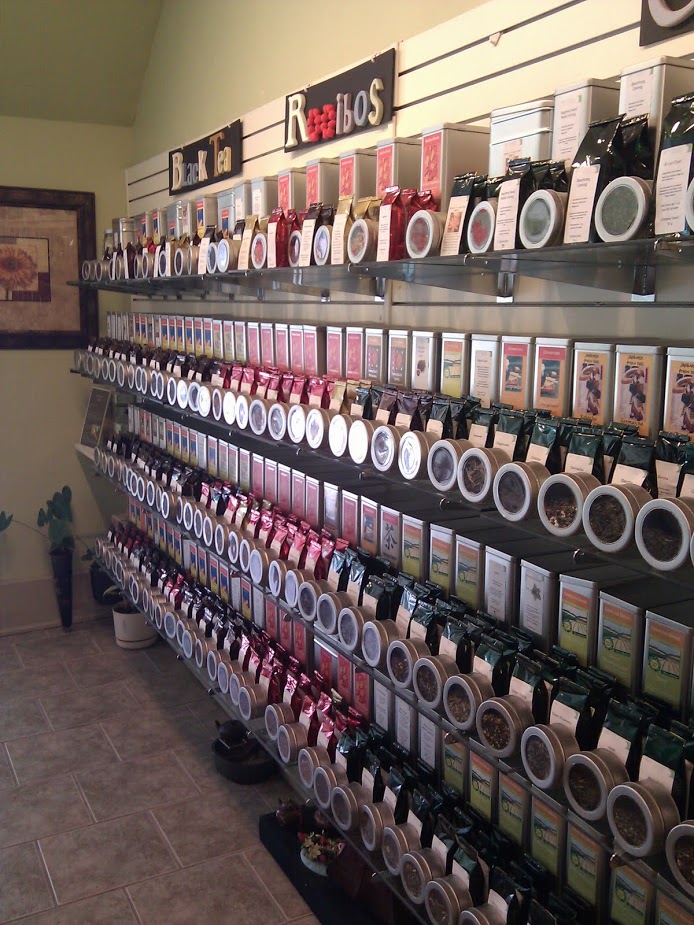 Teas I enjoy
Black teas
Green teas
Bancha: tastes like hay!

Jasmine
Equipment
I tend to use an electric kettle (with an LED light while it's heating!) and my Travel Buddy tea flask (which I highly recommend).
One concern about the Travel Buddy is that it is made from plastic. The plastic claims to be rated for a temperature range of -30°C to 137°C, so in theory it's safe. It uses a straw which helps prevent leaking (the lid pinches the straw), spilling and burning yourself, and makes drinking while lying down easier. It has a removable strainer on the bottom, and a nice loop that I use to attach to my shoulder bag. The insulating neoprene vest can also be inverted for a camouflage design (useful in case you're in the jungle and a tiger wants your tea; it might get you, but it will never get your tea!)
Techniques and Process
Steeping at the 'right' temperature
When a really tea wants to be boiled at a given temperature, like 80°C for some green teas, I blend 'warm' tap water from my sink (my thermometre claims it to be around 16°C these wintry days) with freshly boiled water (near 100°C) to achieve it.
If you don't feel comfortable just estimating the ratio, you can calculate it:
X+Y=1
100Y+16X=80
100Y+16(1-Y)=80
100Y-16Y=80-16
86Y=54
Y=54/86=0.63
So, I try to use about 1/3 water from the tap and 2/3s from the kettle.
Now, really, for a lot of teas I'm quite fine to pour straight, freshly boiled water from the kettle. I don't notice a worse experience, so it's practical to skip extra steps and simply enjoy. It's only for a few green teas and a few herbal/fruity teas that I bother.
Oversteeping
I like to oversteep my tea by simply leaving my tea leaves in my tea flask. Most teas that I do this with don't end up worse for it. Some green teas (especially China Gunpowder) and most of my fruity tastes become unbearably bitter, though, so I do have to cast out their leaves once steeped (usually just 5 minutes).
Resteeping
I like to resteep a lot of my tea throughout my day. I carry my tea flask with me most of the day, and I usually keep a small supply of fresh tea leaves with me, but I prefer making as much use of my morning tea leaves as I can. The flavour dulls a little, but thanks to oversteeping (see above) I still enjoy a pleasant tea experience.